Letter from the President - March 16, 2022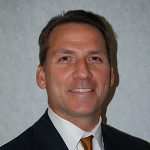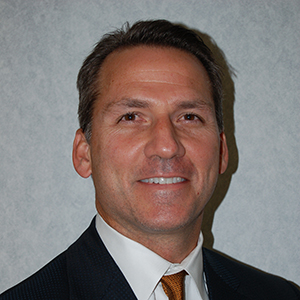 Bret N. Wiechmann, MD
Dear OEIS Members:
It is an honor to serve as President of the Outpatient Endovascular and Interventional Society (OEIS) for the next two years. ¬I would like to thank the OEIS members for trusting me to lead and grow their Society. I would also like to especially thank our Board members and Executive Leadership who continue to show their unwavering support of OEIS.
As I mentioned in my initial remarks following accepting the President's role, there are 2 things that will be priorities during my term: OEIS membership growth and research/publication. Membership is the key to the society as without our members we are nothing. Although we have been through challenges with a pandemic, my priority is to continue to not only grow membership but also involve our members more within the OEIS community. With more membership involvement we can continue to grow our committees and improve every aspect of OEIS.
In addition, the larger our membership, the louder our voice with key policy decision-makers and industry. When I became OEIS President in September 2021, our membership was around 450. I challenged our current members to help increase that to 700 within 6 months – and this has been successful!! We now have 734 OEIS members!! We have created an easy path for residents/fellows/trainees, advanced practice providers, technologists, nurses, and staff to become members (without cost). We now need to further increase our physician-members. The new goal is to reach total membership of 900 by this year's annual meeting in Las Vegas, NV on June 23-25.
I am particularly excited about our Research/Publication Committee, under the leadership of John Blebea, MD. There are new ideas and projects in the works at various stages, including new papers for journal submission from the OEIS National Registry as well as survey results regarding reimbursement cuts and their impact on individual practices, to be presented at this year's annual meeting. The importance of research and publication as an arm of the society cannot be overstated. It is mission-critical to help generate quality data to support the work we do.
Industry relations are another area of prospective growth. We are very fortunate to have a Partnership Program that enables OEIS to thrive. On behalf of our Board, I would like to thank our current partners and I look forward to establishing more long-term partnerships with other companies that see the benefit of providing high-quality, lower-cost alternative healthcare delivery through the office-based lab and/or ASC. Clearly there are solid opportunities for OEIS to build on our legacy as a society and to continue to also build value for both members and our industry partners and sponsors.
Lastly, please feel free to contact me directly with any thoughts/ideas/questions you might have as a member. I also encourage all of you to register now to attend our 9th Annual Scientific Meeting in June this year in beautiful Las Vegas!
Sincerely,

Bret N. Wiechmann, MD
OEIS President