Dear OEIS National Registry Participants,
OEIS National Registry Reports are available in Syncrony. Please login to Syncrony at www.syncronyedc.com to view. Aggregated Registry Summary Reports, MIPS Quality Measure Reports, and Data Integrity Reports are all available in the reporting tab in Syncrony: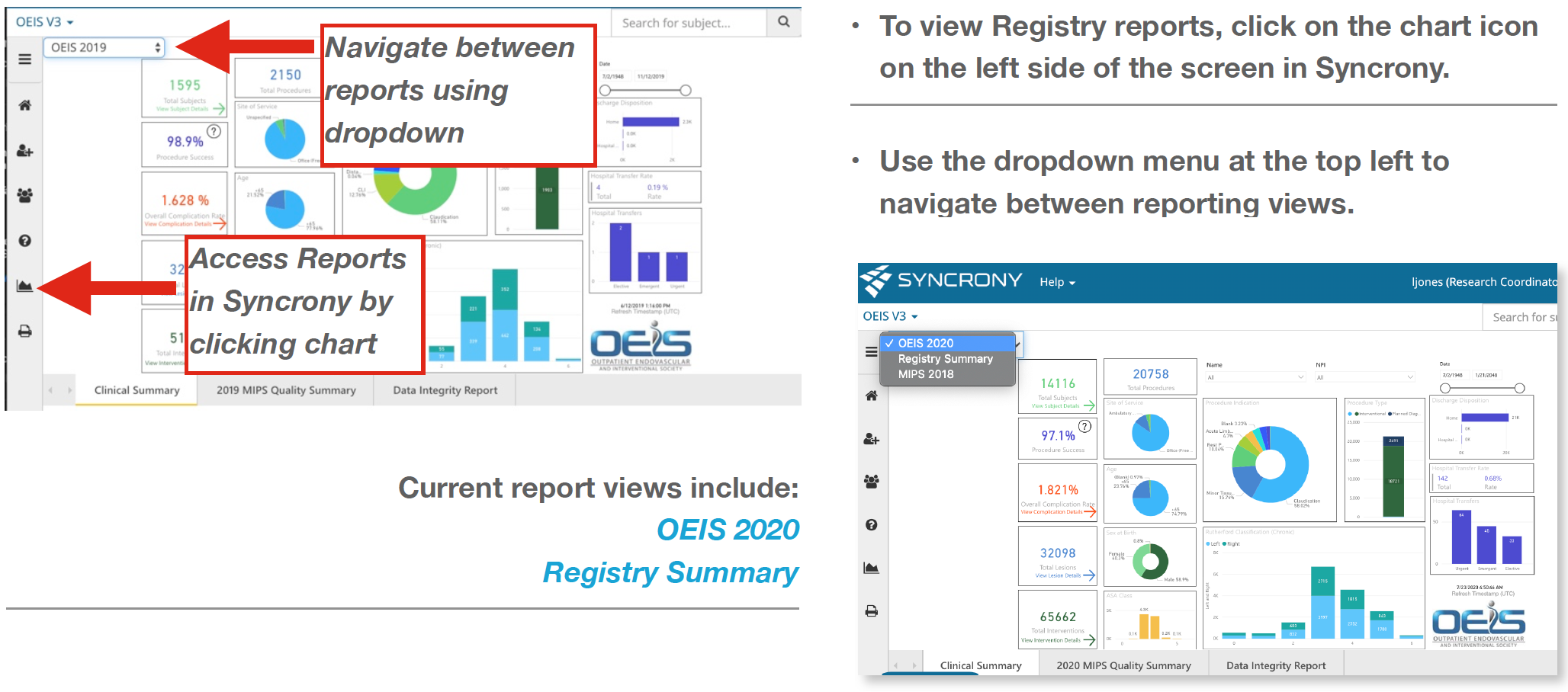 OEIS Site-Level Report
The OEIS Site-Level report contains your site's data with tabular views for Clinical Summary, MIPS Quality Summary, and Data Integrity Reports:
Clinical Summary
Navigate using arrows for detailed views of demographic, complication, lesion, and intervention data.
MIPS Quality Report
Site-level quality measure performance data.* Quality Measure specifications available at
www.oeisociety.com
* Quality measure selections may change year to year based on CMS approval.
Data Integrity Report
Centers also have access to a report view with site-level data integrity information, including 9 common errors and omissions, patients due for follow-up, and average overall error rate.
* Please use this view to help easily identify common errors so you can review source documents and correct missing or incorrect data.
Registry Summary Report
The 2020 Registry Summary view shows aggregated data from the OEIS National Registry as a whole for you to benchmark your center and individual provider data against. This view reflects the OEIS Clinical Summary and MIPS Quality Summary tabs, but also includes a Registry Participation Summary tab.